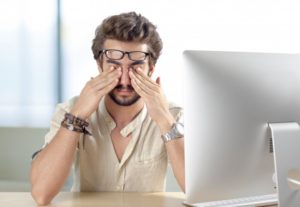 Obstructive sleep apnea is a disorder wherein the tissues at the back of the throat collapse at night, causing temporary pauses in breathing. It is a common condition that afflicts people of all ages, sizes, genders, and fitness levels. If left untreated, it can rob you of your quality of life and lead to long-term health problems. But since this disorder happens only when you're not conscious, how can you know if you need to seek sleep apnea treatment in Mt. Pleasant? Here are some signs you should be on the lookout for.
Daytime Fatigue
Everyone experiences days when they're dragging their feet a little, but if you find that you feel exhausted all the time, it's possible that it's because of sleep apnea. Nighttime pauses in breathing disrupt your sleep cycle, making it difficult for you to get the high-quality rest you need. The result can be that you always feel like you need to take a nap.
Bad Moods and Trouble Concentrating
For your brain to function properly, it needs adequate sleep. When you're deprived of shuteye, you may find that you are often irritable or depressed. You may also experience an increase in cortisol, which is commonly known as the stress hormone. Your performance at work may also suffer because a lack of sleep makes it difficult to concentrate on everyday tasks, even ones that use to be a piece of cake for you.
Morning Headaches
Frequent pauses in breathing throughout the night mean that less oxygen is getting to your brain. That lack of oxygen comes along with an increase in carbon dioxide, which in turn leads to painful, throbbing headaches. These headaches usually occur on both sides of the head and may fade after you've been awake for a while.
Morning Dry Mouth and Sore Throat
Many people with sleep apnea snooze with their mouth completely open, and all that airflow can quickly dry up saliva and leave you feeling like you have a mouth full of cotton. Also, because sleep apnea is so hard on your respiratory tract, you may find that you frequently wake up with a sore throat.
Frequent Nighttime Urination
Folks with sleep apnea often find that they have to make five or six trips to the restroom every night. This may be due to the way the disorder messes up the body's daily rhythms; when you aren't in a deep sleep, your body is more likely to signal your brain that it's time to relieve yourself.
Is It Time to Seek Treatment?
The above are just a few common symptoms of sleep apnea that can affect your daily life. If you suspect that you have this disorder, it's important to seek diagnosis and treatment. Your dentist in Mt. Pleasant would be happy to help by designing a custom oral appliance that will gently reposition your jaw at night, allowing you to breathe easily and get the restful sleep you deserve.
About the Dentist
Dr. Virginia Gregory has been serving our community as a dentist for over 30 years. In addition to helping protect her patients' oral health, she promotes their overall well-being by providing sleep apnea treatment. If you would like to talk to her about how you can experience a better night's rest, please contact our office at 843-884-8884.