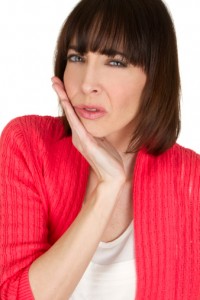 TMJ is short for temporomandibular joint, or more properly temporomandibular joint syndrome. It's a condition that can cause pain and soreness in the patient's jaw, teeth, head and neck. Modern medicine offers many options for treating TMJ, including Botox in Mount Pleasant.
What Causes TMJ?
On each side of your head, just below your ears, is a joint that allows your lower jaw to move up and down. These joints make it possible for you to chew your food, speak and perform other important tasks. As you can imagine, they get quite a workout from all this activity. Over time this can cause tension, discomfort and chronic inflammation, sometimes to a debilitating degree. This is what dentists are referring to when they talk about TMJ syndrome.
Symptoms of TMJ
Warning signs of TMJ syndrome include:
Clicking, popping or ringing in the years.
A clicking sensation when opening or closing the mouth.
Earache.
Pain or discomfort in your jaw.
Headaches, especially ones that begin in your temples.
Difficulty chewing, swallowing or speaking.
TMJ most commonly affects people between 20 and 40 years old. Women are at greater risk than men of developing the syndrome.
Causes of TMJ
Potential causes of TMJ include:
Poor posture, particularly in the shoulders and neck. This can put unnatural stress on the muscles of the jaw.
Teeth grinding caused by nervous tension.
Inflammatory illnesses such as arthritis that affect the jaw and mouth.
Mouth injury or trauma.
Dental problems such as misaligned teeth.
Hereditary factors.
In some cases  TMJ can make a normal facial expressions difficult or even impossible due to chronic muscular inflammation, which can lead to not only physical health issues but loss of self-esteem and pronounced social awkwardness.
Can Botox help TMJ?
In many cases, the answer to this question is "yes." Botox helps by relaxing the muscles that are at the root of most TMJ symptoms. Not only can this alleviate physical symptoms, it can provide psychological relief as well.
Botox therapy for TMJ is most effective when used alongside other treatment strategies such as these:
Resting the jaw muscles, either by eating soft foods, refraining from talking or a combination of the two.
Practicing systematic relaxation techniques to counter the nervous tension that often leads to TMJ.
Using non-steroidal anti-inflammatory drugs (NSAIDs) to relieve pain and counter inflammation.
Applying heat and/or cold to the affected area.
Using a mouth guard at night to counter teeth grinding while asleep.
Finding the underlying cause of the problem. Most often TMJ is a symptom of another condition such as anxiety, occlusion (misaligned jaws) or sleep apnea.
Botox therapy isn't for everyone. Possible side effects include pain or tenderness at the injection site, excess saliva production, and weakness or flu-like symptoms. Botox is a treatment for TMJ, not a cure. You should follow your healthcare provider's advice regarding this or any other medical issue.
Your dentist in Mount Pleasant can give you more information about the causes of and treatments for TMJ. Be sure to ask him or her about TMJ therapy in Mount Pleasant during your appointment. For many people, Botox can be one of the keys to a happier, healthier life.
About the Author
Dr. Anya Kent earned her DDS degree from New York University College of Dentistry in 1999. She has completed extensive training in endodontics, giving her the ability to treat a wide range of dental problems. You can reach her office online or by calling (843) 884-8884.