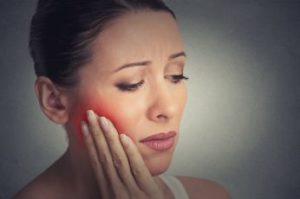 There are few dental procedures that are more misunderstood than the root canal. And with the (undeserved) bad reputation they have, it's no surprise that so many people are filled with dread when they need one! But you'll be relieved to know that root canals are nowhere near as unpleasant as you might think – not to mention that they save your natural teeth and ultimately maintain your oral health. Keep reading below to learn why a root canal in Mount Pleasant might be necessary and why it's a good idea to have an endodontist perform the procedure. Once you know the truth about root canals, they'll feel a lot less scary!
Why Would You Need a Root Canal?
All teeth are made of 3 layers. The outer layer (called enamel) is the hardest, while the middle layer is a bit softer and is called dentin. The innermost layer is called the pulp and contains the nerve of the tooth.
When a tooth has been damaged, either by a cavity, fracture or other injury, a dentist will start by determining how much of each layer has been affected. If the damage is mild and only involves the outer layers, the tooth can usually be repaired with a filling or crown.
But if the damage is more severe and has reached the nerve of the tooth, it can cause the nerve tissue to become infected, leading to an abscess and severe pain.
In this scenario, a root canal is necessary to remove the infected pulp so that the remaining outer layers of the tooth can be saved. Otherwise, the entire tooth may need to be removed, making an implant, bridge or partial denture necessary to replace it.
Will A Root Canal Hurt?
It's unfortunate that root canals have such a terrible reputation for being painful because they actually get patients out of pain. But since it likely stems from a time when root canals were done without adequate anesthesia, the bad reputation makes sense.
Fortunately, in modern dentistry your comfort is a top priority, so you'll be completely numb before the procedure begins. In fact, most patients report that root canals are no more uncomfortable than getting a simple filling!
Should You Choose An Endodontist To Do Your Root Canal?
Endodontists are specialists who get several additional years of training after completing dental school so they can become experts at root canals.
Whereas a general dentist may perform a few root canals a month, an endodontist in Mount Pleasant completes several each day. With this extra training and experience, endodontists can successfully perform the even most complicated root canal procedures.
Remember – root canals save your own teeth so you can have a healthy smile for many years to come. While there are wonderful replacement options like dental implants, nothing is quite as good as your own teeth, so it's well worth it to make every effort to save them!
About the Author
Dr. Anya Kent is an award-winning endodontist who knows how important it is to save natural teeth whenever possible. With nearly 15 years of experience and a reassuring chairside manner, she's able to make root canals easy and comfortable for her patients. If you have any additional questions about root canals, she can be reached via her website or at (843) 884-8884.