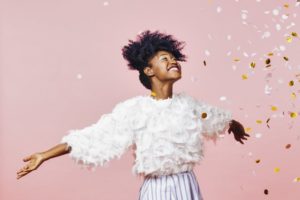 Have you ever given up on a New Year's resolution because it was too difficult to accomplish? Researchers estimate that's why nearly 80% of New Year's resolutions don't make it past February. If you're looking to get healthier this year, it's important that you start your journey with attainable goals and reasonable habits, so why not start with your smile? Try these practical resolutions from your dentist and start improving your oral health this year!
Visit Your Dentist
Start the year off right with a dental checkup. Seeing your dentist twice a year for a dental cleaning and examination is an easy commitment to keep that can have a significant impact on your oral health. Even if your teeth look and feel fine, your dentist can spot small, hidden issues and keep them from turning into much larger problems down the road. Routinely visiting your dentist is a habit that you and your smile can benefit from for years to come.
Learn to Love Flossing
It's no secret that flossing isn't a popular pastime, but it's a crucial tool against both tooth decay and gum disease. If flossing regularly is a hard routine for you to remember or commit to, try these tips:
Buy high-quality floss in a fun flavor like melon or cinnamon.
Keep it somewhere you'll see it every time you brush your teeth, like on top of your toothpaste.
Start off with flossing at least one tooth a day, then build your way up as it becomes more natural.
Use an interdental brush or flosser to make flossing easier.
Make Smart Snacking Choices
Cutting back on sugary treats is great for your teeth and your waistline. Instead of quitting these foods cold-turkey style, which is notoriously unsuccessful according to studies, try swapping them out with smile-friendly snacks.  Foods high in calcium, vitamin c, and phosphorus promote healthy gums and strong teeth. So this year, eat more cheese, broccoli, nuts, and canned fish!
Break Bad Chewing Habits
The New Year is a great time to break bad habits like chewing on fingernails, pen caps, ice, or other hard objects. These quickly wear down the protective shell of enamel that coats your teeth, making them weaker and more susceptible to cracks, chips, and fractures. There are a number of things you can try to break these unconscious chewing habits, like:
Chewing on sugarless gum instead.
Relaxing your mind with meditation, exercise, or fidget toys.
Seeking support from your family and friends as well as advice from your dentist.
Getting the smile you've always wanted isn't an unreachable goal. If you commit to these practical New Year's resolutions, you can improve your oral health this year and for the rest of your life.
About the Practice
Dr. Virginia Gregory and her experienced team are dedicated to helping you achieve a happy, healthy smile and protecting it all year long. With a bevy of luxury patient amenities as well as the latest dental technology, you can experience quality, comfortable dentalcare. Dr. Gregory understands just how important great at-home dental routines are and would be happy to offer more practical tips for taking care of your smile. To learn more, she can be contacted at her website or (843) 884-8884.