Invisalign® clear braces - mt. pleasant, sc
straighten teeth without brackets or braces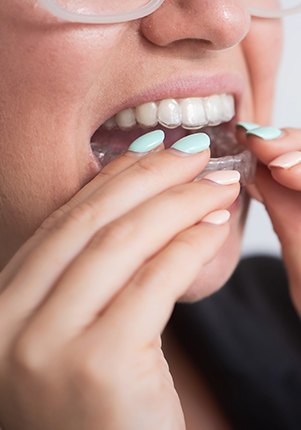 A straighter smile looks good and feels great, and it's also healthier. However, many patients shy away from getting the beautiful, perfectly functioning smiles they deserve because they don't want to spend months or years with metal bracket and wire braces. At the Mt. Pleasant dental practice of, Virginia L. Gregory, DMD, we offer a cosmetic alternative – Invisalign® Clear Braces. These clear alignment tray orthodontic systems deliver perfectly aligned smiles, but they are so subtle you will be the only one who knows you're completing orthodontic treatment. If you want to find out more, contact Dr. Gregory and her team to schedule an orthodontic consultation in our state-of-the-art Mt. Pleasant dental office. We look forward to helping you achieve all of your smile alignment goals.
What is Invisalign® Clear Braces?
Invisalign® Clear Braces is an orthodontic system that uses clear alignment trays to shift teeth into their ideal position. Because the trays are clear, your treatment plan will be subtle, and the removable aligners allow you to continue your regular diet and oral hygiene routine. Invisalign® Clear Braces is truly a no hassle, cosmetic orthodontic system.
How Does Invisalign® Clear Braces Work?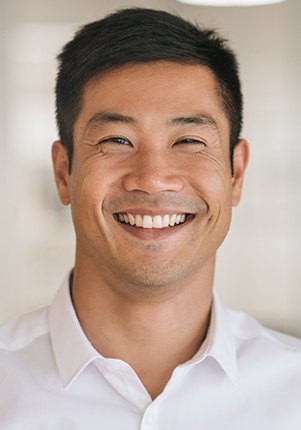 Traditional braces use wires that place pressure on brackets attached to teeth to move smiles into their ideal position. Invisalign® Clear Braces accomplishes the same results using a series of clear, plastic alignment trays. Each set of aligners is crafted to represent your smile one step closer to the desired end result. You'll wear each set of aligners for about two weeks. Then, exchange your current aligners for the next set in the series. Throughout the course of treatment, you'll need to visit us for short checkup visits every six to eight weeks. This allows our team to make adjustments to your treatment plan to ensure you achieve your desired end result.
How Long Will Invisalign® Treatment Take?
Every patient is different, and you will receive a treatment plan that is unique to your smile. In most cases, patients are able to complete Invisalign® treatment in eight to eighteen months. The length of treatment time depends on your individual smile alignment goals. Patients who simply need to make minor changes to tooth position or spacing, can typically finish treatment within eight months. Those who need to address more complex alignment issues like over, under, and crossbite will likely need longer treatment plans. The vast majority of patients fall between the two, and they complete treatment in about a year.
Do I Need to Wear a Retainer?
You will still need to use a retainer. These oral appliances are necessary because they hold teeth in their new positions while the tooth roots fuse with the underlying bone and gum tissue. Luckily, we are often able to use clear plastic retainers rather than the bulky metal appliances you may be imagining.