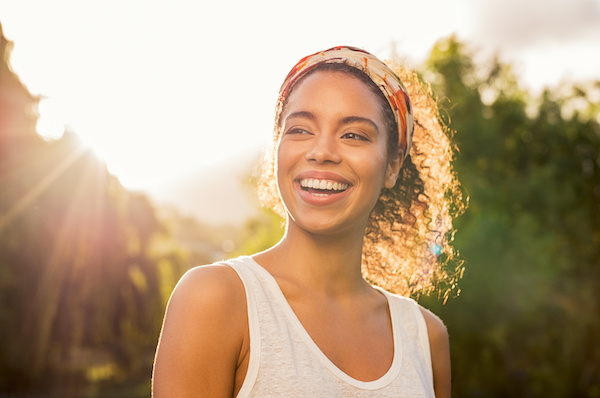 Summer is almost here, and there's a reason they call it "sweet". Long evening walks, warm weather, and relaxing days by the swimming pool are all things to look forward to – not to mention the host of weddings, reunions, and other special events that happen during June, July, and August. Is your smile ready for everything that's set to come its way this summer? Keep reading to find out how your cosmetic dentist in Mount Pleasant can transform your teeth with one of these three cosmetic treatments. 
Popular Cosmetic Dentistry Treatments for Summer
Cosmetic dentistry concerns only the aesthetics of your smile, not the health of your teeth and gums. A good cosmetic dentist is someone who is specially trained and highly experienced in transforming minor or major dental imperfections for dazzling smiles.
Three of the most popular cosmetic dentistry treatments for summer are:
Teeth whitening: Either performed in-office in under an hour or at-home over the course of two weeks, a professional teeth whitening treatment can brighten your teeth by up to eight shades. And the results can last for years with proper maintenance.
Porcelain veneers: For patients with more severe cosmetic imperfections or for those who are just looking to remake the appearance of their smile, porcelain veneers do the job by completely covering the front surface of the teeth that show when you smile. They are permanently affixed and are shaped to match the precise shade and shape that will suit your smile best.
Invisalign clear aligners: Whether you had braces in the past but have noticed your teeth shifting back into the original position or if you have never undergone orthodontic treatment, Invisalign is a great option because it helps you straighten your teeth subtly using a series of clear plastic aligners customized to fit your smile at each stage of the treatment.
How Long to Schedule a Cosmetic Procedure Before a Big Event
Talk to your cosmetic dentist about your specific treatment plan to understand how much time you need before you can enjoy your results. Teeth whitening can be completed as quickly as one visit to the dentist, for instance, while the average Invisalign treatment plan is carried out over the course of 9 months to a year.
Is Cosmetic Dentistry Right for You?
Most patients are excellent candidates for cosmetic dentistry. Just about the only requirement is having healthy teeth and gums, so schedule a consultation for evaluation and to learn about your options for hitting the refresh button on your smile – just in time for summer.
Meet the Dentist
Dr. Virginia Gregory has been providing top-notch dental care for patients of all ages for more than 32 years. Among her professional memberships is being a proud member of the American Academy of Cosmetic Dentistry, which helps her stay on top of the latest advances in this area. To learn more about these specific cosmetic treatments or any other aesthetic treatment, do not hesitate to contact Smile Carolina Dental Group at (843) 884-8884.