Cosmetic Dentist – Mount Pleasant, SC
A Brilliant Smile
That's Truly
Your Own
Having a great smile doesn't just improve your appearance; it can also make you feel more confident in social situations and at important job interviews. Dr. Virginia Gregory will listen to your smile goals and put together a plan to get rid of the flaws that have always been bothering you and create the grin of your dreams with a gentle touch and an artistic eye. Request a virtual consultation to get started today with cosmetic dentistry in Mt. Pleasant, SC!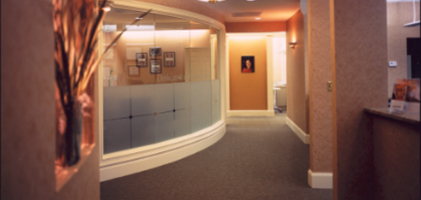 Why Choose Virginia Gregory, DMD for Cosmetic Dentistry?
Full-Mouth Reconstructions Available
Invisalign Offered for Straighter Smiles
Beautiful, Long-Lasting Veneers and Crowns
Porcelain Veneers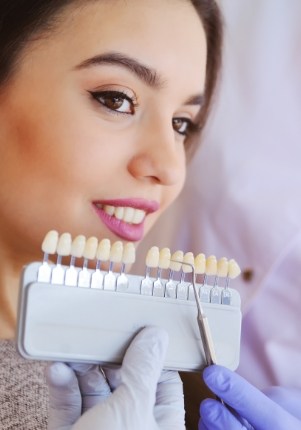 Veneers have become more and more popular as the years have gone by. They're one of the most comprehensive cosmetic solutions available, able to hide stains, cracks, chips, misshapen or broken teeth, small spaces, and in some cases crooked teeth. Just two appointments can completely change your smile's appearance. You can get veneers for a just a few teeth if you only have a couple of specific corrections you want to make, but you can also get enough to correct all of your visible teeth.
Full-Mouth Reconstruction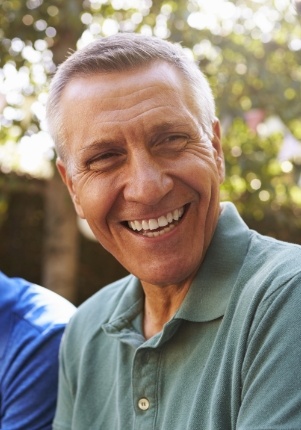 When there are so many issues with your smile that you don't know where to start, we can use a series carefully chosen cosmetic and restorative treatments to breathe new life into it – all without the need for complex oral surgery. Full mouth reconstructions are personalized based on your individual needs, which means your new smile will look completely natural; people meeting you for the first time will have no idea that you had dental work done to help your smile look that dazzling.
Learn More About Full-Mouth Reconstructions
Smile Makeovers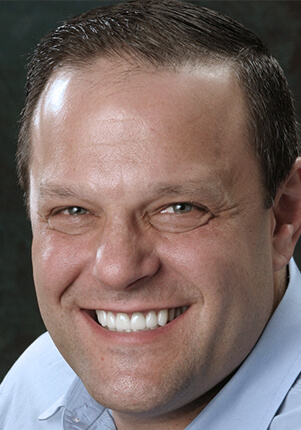 If your smile has multiple cosmetic imperfections that you'd like to address and requires two or more treatments, a smile makeover is a perfect, efficient way to get the results you're looking for. Our cosmetic dentists will speak with you to learn more about the problems that you'd like to fix. Whether it's dental discoloration, crowded teeth, or damaged teeth, we'll put together a comprehensive cosmetic treatment plan to help you achieve your dream smile in a timeline that works with your goals and budget.
Learn More About Smile Makeovers
Teeth Whitening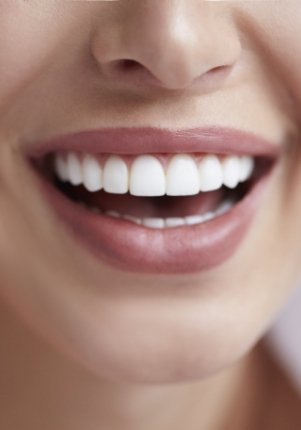 How often have you wished you could enjoy a brighter, whiter smile? That wish can be made a reality thanks to our professional whitening treatments that get better, faster results than you could ever hope to achieve with store-bought products. We offer an in-office whitening treatment that can be completed in under an hour, but for those who would rather have the process done at home, we can provide you with fully customized teeth-whitening kits.
Learn More About Teeth Whitening
Invisalign Clear Aligners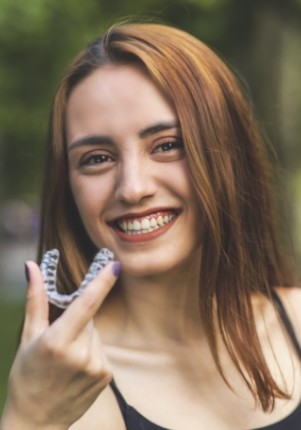 You no longer have to rely on metal braces to correct mild to moderate cases of crooked teeth. Now, you can choose a much more discreet treatment option that most people won't even notice unless they already know what to look for. Not only do Invisalign make it easier to speak and smile in front of others during orthodontic treatment, but they also let you enjoy the convenience of eating whatever you want and letting you brush your teeth normally.
Come In • Meet Dr. Gregory • Put Together a Plan
Complimentary
Smile Makeover Consultation
Redeem Offer