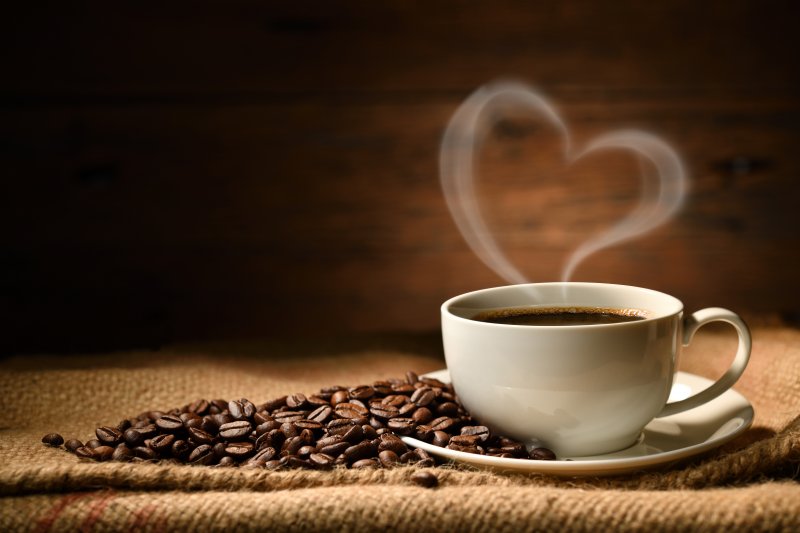 When you get dental veneers in Mount Pleasant, it's easy to think your smile is now immune to coffee stains. After all, your new ceramic layers are made of durable porcelain — such things can't get dirty, right? Well, not quite: java can stain veneers just as it does natural teeth. Therefore, you'll want to be careful when drinking the beverage in the future. To learn more, here's a summary of how coffee discolors veneers, what to do if you get coffee stains, and tips on preventing said stains in the first place.
Can Veneers Get Stained?
To reiterate, porcelain veneers can suffer from stains — coffee-related or otherwise.
You see, porcelain is stain-resistant rather than stain-proof. While the material will endure dark drinks better than natural teeth, coffee can still dull it over time. As such, veneers can get stained as well as regular tooth enamel.
Also, keep in mind that temporary veneers stain more easily than permanent ones. It's thus essential to avoid coffee while you wait to receive your final porcelain layers.
What Should I Do if They *Do* Get Stained?
If you notice your veneers becoming stained, talk to your local dentist about possible treatment options. While teeth whitening won't correct the problem, they could re-polish the layers to make them shine again. Similarly, your dentist could perform a thorough cleaning that removes the stains. If all else fails, they could even replace the veneers with new ones.
Tips to Prevent Veneer Staining
Of course, you're better off avoiding stains on your veneers in the first place. That said, consider using the tips below:
Practice Good Oral Hygiene – Like always, remember to brush your teeth twice daily (2 minutes per session), floss once daily, and rinse as needed with mouthwash.
Avoid Foods and Drinks with Staining Agents – In other words, limit your intake of coffee, wine, tea, berries, tomatoes, etc.
Don't Smoke – Smoking cigarettes, cigars, and other tobacco products can stain the cement that attaches veneers to teeth.
Wear a mouthguard – Teeth that experience injury can become discolored due to ruined dentin. By protecting them from harm, a mouthguard would keep your teeth safe and white.
Ultimately, it's fine to drink coffee even while you have veneers from Mount Pleasant. Just remember the tips above so you can reduce the risk of staining!
About the Author
Dr. Virginia Gregory is a dentist based in Mount Pleasant, SC, having earned her DDM from the Medical University of South Carolina. She attended the Las Vegas Institute for Advanced Dental Studies for post-graduate training. Her primary specialty is cosmetic dentistry, especially treatments like teeth whitening, porcelain veneers, and Invisalign clear aligners. She can also perform smile makeovers. Dr. Gregory currently practices with Smile Carolina Dental Group and is reachable at her website and by phone at (843)-884-8884.