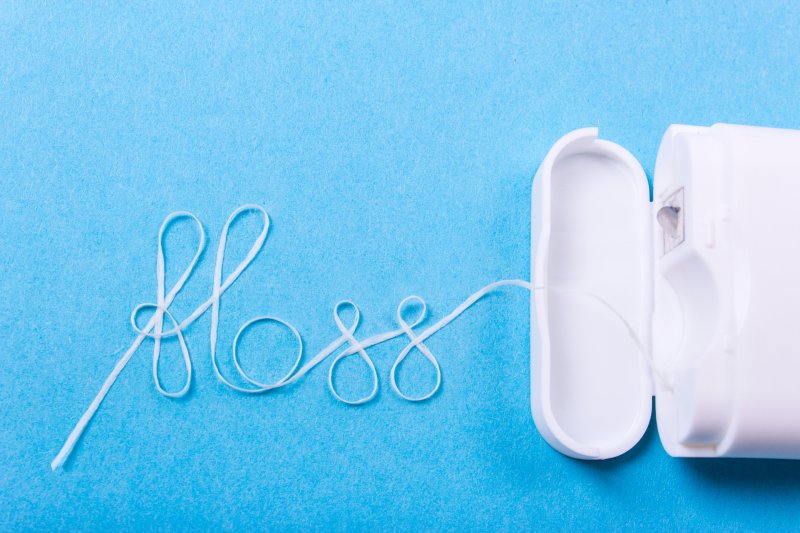 We weren't all born with the perfectly straight smile that we wish we had. However, this doesn't mean that you have to deal with misalignment for the rest of your life. You don't need to endure a mouthful of metal brackets and wires either. Invisalign uses a series of clear aligners to gently move your teeth into their rightful locations without compromising your appearance in the meantime. With this treatment, it is crucial that you're taking all the proper steps to keep your smile clean, and that includes flossing properly. Continue reading to learn why it's so important and the best technique to use.
Why Is Flossing So Important When You Have Invisalign?
Flossing is always important, but this is especially the case when you have Invisalign. When you are wearing aligners for 22 hours a day, you are creating the perfect environment for bacteria to accumulate on the teeth and increase your risk of dental issues, including tooth decay and gum disease. Ultimately, the trays can trap food debris and plaque that's been left behind against the teeth, therefore allowing cavity-causing bacteria to flourish. When you floss properly, you can dislodge the particles from between the teeth and along the gumline that your toothbrush couldn't quite reach. This way, you'll be left with a fresher, healthier smile.
What Is the Correct Way to Floss?
To thoroughly and correctly floss, use the following steps:
Remove a long piece of dental floss from the container. The recommended amount is approximately 18cm.
Wrap the ends of the dental floss around your fingers while leaving a few inches of string to work between your teeth.
Carefully glide the floss between your teeth and slowly up towards the gum line.
Work the floss between the teeth and use an up-and-down motion. Avoid snapping the floss down too hard.
Once you have finished that spot, move the dental floss between your fingers to reveal a clean section.
Move to the next tooth and repeat the same process as before.
Continue this process until you have thoroughly flossed between all of your teeth.
Invisalign is a great way to get the beautifully straight teeth that you've been dreaming of, but proper oral hygiene is important to ensure that you don't run into issues during your treatment. By using proper flossing technique, you will be a step closer to keeping your pearly whites healthy!
About the Author
Dr. Virginia Gregory is an experienced dentist who has been working in the field for over three decades! She earned her Doctor of Dental Medicine Degree from the Medical University of South Carolina and is a proud Fellow of the Academy of General Dentistry. She is also a member of the American Academy of Cosmetic Dentistry, the American Dental Association, and the South Carolina Dental Association. For more information on Invisalign or to schedule an appointment at her office in Mt. Pleasant, visit her website or call (843) 884-8884.