Invisalign Clear Aligners – Mount Pleasant, SC
Straighter
Smiles
Without Braces
Perfectly straight teeth have a lot of benefits. They make a stronger impression, they improve the overall functionality of the mouth, and they're easier to clean. But while plenty of people wish they could have a straighter smile, many are reluctant to wear braces to accomplish this goal. Dr. Gregory offers Invisalign clear braces as a cosmetic alternative for orthodontic treatment. If you're interested in a more subtle to correct the alignment of your bite, call us today to learn more about Invisalign clear aligners in Mt. Pleasant, SC.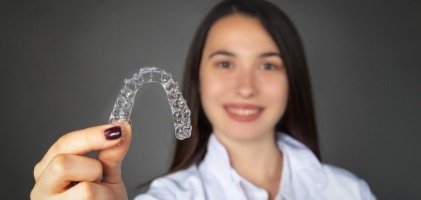 Why Choose Virginia Gregory, DMD for Invisalign Clear Aligners?
Experienced,
Caring Cosmetic
Dentist
Dental Office with State-of-the-Art Technology
Comfortable
Alternative
to Braces
How Does Invisalign Work?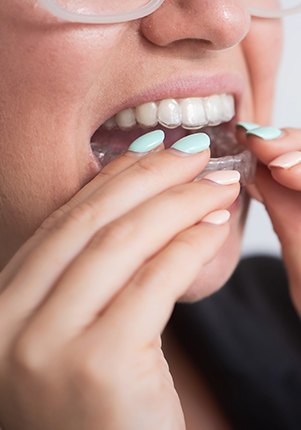 Almost everyone is familiar with traditional braces and how they work. Metal brackets are attached to the teeth, and wires are used to exert pressure on them, effectively pushing the teeth towards a more ideal position. Invisalign also uses pressure to move the teeth, but instead of brackets and wires, it comes in the form of clear plastic alignment trays. The trays are made based on impressions of your smile, and each one is designed for a different stage of the treatment. Each set of aligners is worn for 7-10 days before you switch to a new one. Invisalign doesn't have to be adjusted the same way braces do, but you will still need to have a checkup every six to eight weeks so that we can make sure the treatment is going as planned and make adjustments as needed.
How Long Does Invisalign Take?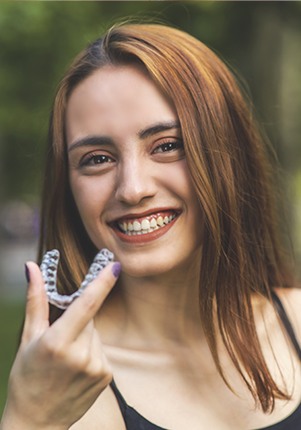 The answer to this question will vary depending on the circumstances. Most of the time, Invisalign treatment for adults takes about 3 to 12 months. Minor changes to tooth position or spacing can be made in a relatively short amount of time. By contrast, relatively complex issues – such as correcting an underbite, overbite, or crossbite – will require a lengthier treatment plan. The average Invisalign treatment takes around 6 to 8 months. Note that in general, this type of orthodontic treatment takes less time than braces, which sometimes need to be worn as long as 2 to 3 years.
Benefits of Invisalign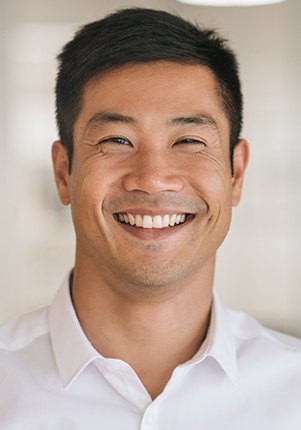 An Invisible Appearance: True to their name, Invisalign aligners practically disappear when worn on their teeth. Thanks to their completely clear nature, most people won't notice them unless they are actively looking for them in the first place. This makes them a great choice for teens and young adults who are worried about appearances.
Comfort: Invisalign trays are made of smooth plastic, which is gentler on the gums than metal brackets or wires. You also won't have to worry about sharp or protruding edges poking into the soft tissues of your mouth.
Improved Hygiene: You can pop out Invisalign aligners in order to clean them, and you can brush and floss without having to work around brackets or wires.
Removable: While you need to keep Invisalign in for at least 22 hours each day, the trays can be removed, letting you enjoy the convenience of eating whatever you want. You can also take out Invisalign for special occasions as long as you put the trays back in immediately afterwards.
Come In • Meet Dr. Gregory • Put Together a Plan
Complimentary
Smile Makeover Consultation
Redeem Offer