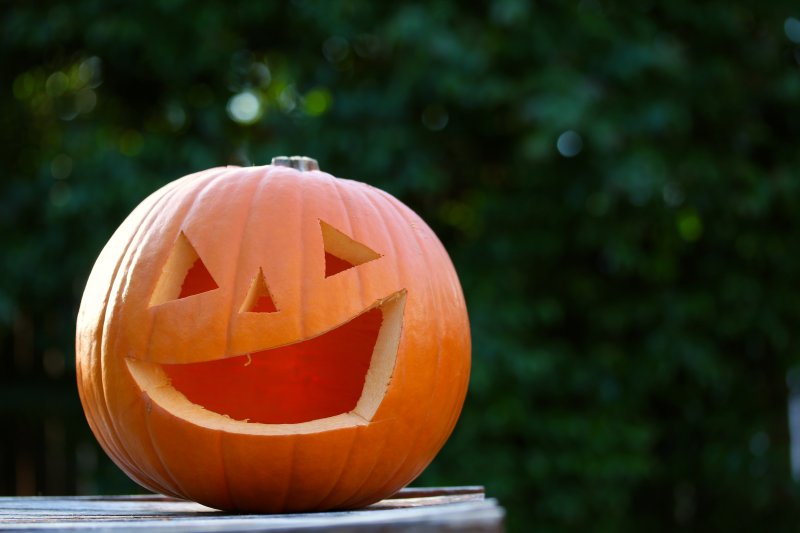 Invisalign allows patients to straighten their teeth without the eating restrictions or the clearly visible metal components that come with braces, but the treatment still requires compliance in order to achieve the desired results. If you're planning on celebrating the spookiest of seasons this October, knowing a few tips and tricks can help you scare up a good time without derailing all the progress you've made with realigning your teeth. Here are some pointers to keep your treatment on track while you're having some frightful Halloween fun this year.
If You Limit When You Eat Your Candy, Your Realignment Will Be Just Dandy
Everyone knows that candy isn't the best thing for your teeth, but Halloween is the time of year when sugary snacks are given away like they're going out of style. Regardless of the season, you'll need to wear your clear aligners for twenty-two hours every day to keep on track with your treatment. You should only remove your clear aligners for oral hygiene, eating, and drinking anything but water. Since you'll need to thoroughly clean your teeth before putting them back in, this makes for a lot of time when candy is off-limits.
If you're thinking just one bit of candy when wearing your aligners won't do any real harm, think again. Invisalign clear aligners are designed to be durable, but they can't take the pressure involved with the chewing process. Eating with your aligners in can cause them to crack, which can ruin their ability to guide your teeth into new positions and significantly set back your treatment.
Instead, restrict your candy consumption to mealtimes. While this will help you keep your aligners in for as long as needed, the extra saliva flow that happens while eating will also prevent tooth decay by washing away debris and sugary residues.
If Tooth Decay You Don't Wish to Feel, Clean Your Teeth After Every Meal
Just like a crack in your aligner can disrupt its ability to realign your smile, so can a stray bit of food stuck to your teeth. To make matters worse, food debris trapped under your clear aligners is protected from your mouth's natural cleaning process, making it easy for bacteria to multiply and attack your teeth. The situation is even more dire if these food particles are mostly made of sugar. This is why it is so crucial that you thoroughly brush and floss before putting your clear aligners back in after meals.
Since Invisalign is virtually invisible, you'll have almost nothing to worry about when designing your Halloween costume. The only exceptions are vampire fangs or other pieces that are intended to be worn over your teeth. If you keep these tips in mind during this yearly spooky celebration, you can know you are going full steam ahead toward a straighter smile!
About the Author
Dr. Virginia Gregory earned her Doctor of Dental Medicine from the Medical University of South Carolina in 1985 and has attended the world-renowned Las Vegas Institute for Advanced Dental Studies. She has served as a dentist for over thirty-two years and has earned a Fellowship with the Academy of General Dentistry. Her office in Mt. Pleasant, SC offers cosmetic dentistry such as porcelain veneers, teeth whitening, smile makeovers, and full-mouth reconstructions in addition to Invisalign treatments. For more tips on wearing Invisalign during Halloween, contact her office online or dial (843) 884-8884.