Teeth Whitening – Mount Pleasant, SC
A Faster Way
to Remove Dental
Discoloration
Color is the feature of the teeth that tends to stand out the most. As such, having yellowed or stained teeth will likely make you feel embarrassed or self-conscious about your grin. This can also affect the kind of first impression you make on people. If you want the kind of smile that you can feel good about greeting others with, call Dr. Gregory today; she can offer a professional teeth whitening in our Mt. Pleasant, SC dental office that's quicker and more effective than any store-bought product.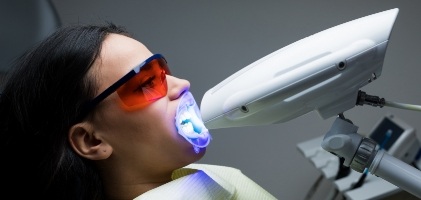 Why Choose Virginia Gregory, DMD for Teeth Whitening?
Quick,
Efficient
In-Office Whitening
Convenient Personalized
Take-Home Kits
Experienced
Dentist and
Dental Team
Why Do Teeth Become Discolored?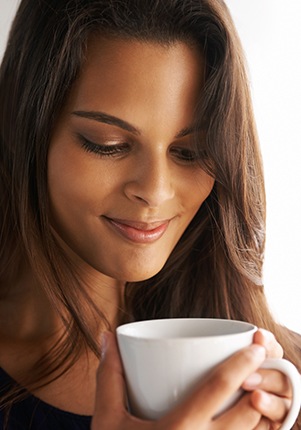 Sometimes tooth discoloration is just a natural consequence of the passage of time. As you use your teeth to bite and chew your food, the enamel protecting them becomes thinner, and as a result the dentin layer underneath becomes more visible; this gives the smile a more yellowed appearance. However, dental stains can also form due to:
Regular exposure to coffee, tea, dark sodas, red wine, and certain dark-colored foods and vegetables.
Using cigarettes and other forms of tobacco.
Not brushing or flossing your teeth adequately.
Certain forms of dental trauma or disease.
Taking certain medications.
We'll need to confirm what kind of discoloration you have before we use professional whitening as a solution.
Why Choose Professional Teeth Whitening?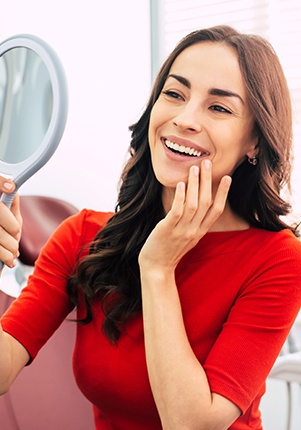 Simply brushing your teeth isn't enough to whiten your smile. At best, it can help you maintain your current shade, but it will do little to reverse discoloration that has already occurred. The issue is that the particles that cause stains are often beneath the surface of the enamel, where you can't reach it with your toothbrush. Even whitening strips and whitening toothpaste can generally only address surface stains. If you want your smile to shine, we recommend having professional whitening performed. This procedure addresses stains above and below the surface of the enamel, dramatically improving your appearance by several shades.
In-Office Teeth Whitening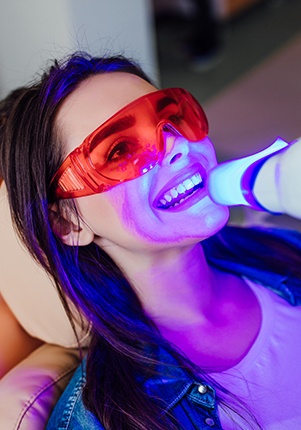 If you don't want to have to wait to see the results of teeth whitening, then you can schedule an in-office treatment. A powerful bleaching gel is applied to your teeth and activated with a special light. The gel contains ingredients that will penetrate the enamel so that it can break up the underlying stains. This procedure can be completed in less than an hour, meaning you can get the brighter smile you've been dreaming of in roughly the same amount of time it takes for your lunch break.
Take-Home Teeth Whitening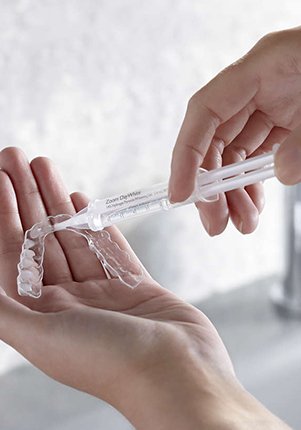 For those who'd rather have their whitening done at home, take-home kits are available. You'll visit our dental office twice. During the first, we'll take impressions of your mouth; this is necessary for creating mouth trays that are customized to fit comfortably over your smile. At the second visit, you'll be given your kit containing the trays along with the bleaching gel. You will fill the trays with the gel and wear them for about 30 minutes every day for the next 2 weeks. By the end of your treatment, your grin will be about 6 to 10 shades whiter.
Come In • Meet Dr. Gregory • Put Together a Plan
Complimentary
Smile Makeover Consultation
Redeem Offer