Full-Mouth Reconstruction – Mount Pleasant, SC
Repairing Even
the Most Severe
Dental Problems
When just one tooth is damaged, a simple filling or crown is normally enough. But what if you're suffering from multiple dental problems or a particularly complex issue? You might not know where to start in making the corrections necessary to regain your confidence and your overall quality of life. Thanks to Dr. Gregory's experience and the wide range of services our dental office offers, even the most heavily damaged smiles can enjoy a refreshing makeover. Call us today to schedule a consultation to discuss full-mouth reconstruction in Mt. Pleasant, SC.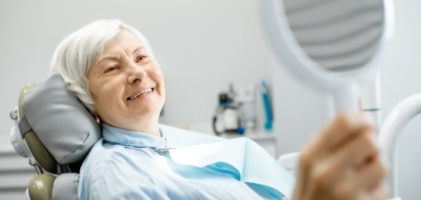 Why Choose Virginia Gregory, DMD for Full-Mouth Reconstructions?
Wide Variety of Cosmetic and Restorative Treatments
Dentist with
Over Three
Decades of
Experience
The Latest
Dental
Techniques and
Technology
What is Full-Mouth Reconstruction?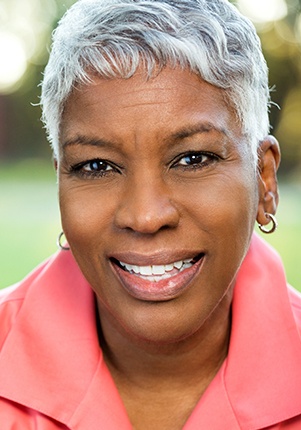 Full-mouth reconstruction is sometimes referred to as full-mouth rehabilitation. It is not actually a single service; rather, it is a treatment plan that takes advantage of a wide variety of services in order to correct the oral health problems and cosmetic issues that are preventing you from enjoying your smile. The first step is a consultation where we evaluate your oral health and discuss your goals. We can put together a treatment plan and discuss what will happen from that point forward – including how many appointments may be required before we achieve the desired results.
The Key to Designing a Great Smile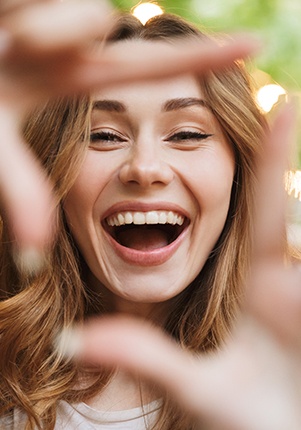 There's more to consider during full-mouth reconstruction than just appearances. We have to make sure that every restoration placed in your mouth contributes to a well-balanced, fully functional bite. Your natural and restored teeth all need to fit together in their proper positions whenever your mouth is closed in order to avoid painful TMJ disorders and other problems. Dr. Gregory is a neuromuscular dentist who focuses on the harmony between the various structures in your mouth. She will take the time to examine your teeth, muscles, and bones before moving forward with the reconstruction process, taking great care to make sure that they will all work together after the procedure.
What Procedures are Part of the Reconstruction?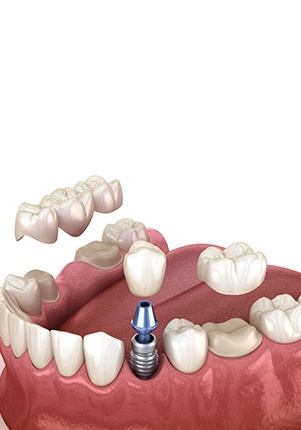 Various restorative procedures might be performed depending on the situation. Once we've addressed the health and functionality of your smile, we can use veneers, teeth whitening, metal-free restorations, Invisalign, and other cosmetic treatments to address your cosmetic concerns. Dr. Gregory has worked as a cosmetic dentist for a long time and knows firsthand all of the factors that can affect the way a smile looks. The symmetry of your overall smile, the size of your teeth, the color of your enamel – all of these seemingly small details will be carefully considered.
How Much Will Full-Mouth Reconstruction Cost?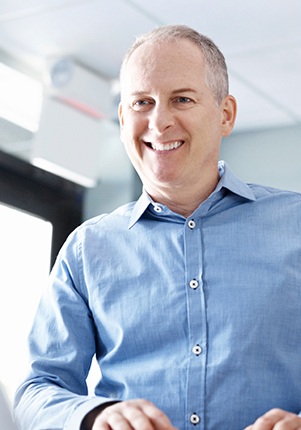 The complexity of your oral health issues and the number of procedures needed to make the necessary changes will affect the amount you end up paying for the overall process. Obviously, more extensive treatments tend to be more costly. We can go over the individual cost of each treatment with you and help you review your dental insurance benefits to see what sort of coverage you're entitled to. Low-interest financing is also available if you need to break up the cost.
Come In • Meet Dr. Gregory • Put Together a Plan
Complimentary
Smile Makeover Consultation
Redeem Offer