Full-Mouth Reconstruction – Mount Pleasant, SC
Repairing Even
the Most Severe
Dental Problems
When just one tooth is damaged, a simple filling or crown is normally enough. But what if you're suffering from multiple dental problems or a particularly complex issue? You might not know where to start in making the corrections necessary to regain your confidence and your overall quality of life. Thanks to Dr. Gregory's experience and the wide range of services our dental office offers, even the most heavily damaged smiles can enjoy a refreshing makeover. Call us today to schedule a consultation to discuss full-mouth reconstruction in Mt. Pleasant, SC.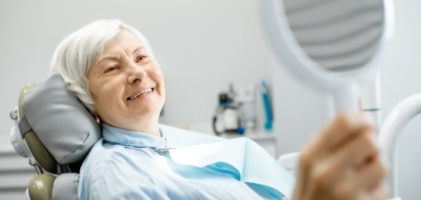 Why Choose Virginia Gregory, DMD for Full-Mouth Reconstructions?
Wide Variety of Cosmetic and Restorative Treatments
Dentist with
Over Three
Decades of
Experience
The Latest
Dental
Techniques and
Technology
What is Full-Mouth Reconstruction?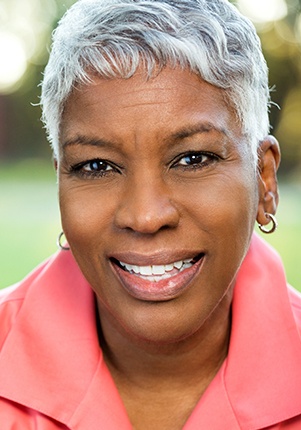 Full-mouth reconstruction is sometimes referred to as full-mouth rehabilitation. It is not actually a single service; rather, it is a treatment plan that takes advantage of a wide variety of services in order to correct the oral health problems and cosmetic issues that are preventing you from enjoying your smile. The first step is a consultation where we evaluate your oral health and discuss your goals. We can put together a treatment plan and discuss what will happen from that point forward – including how many appointments may be required before we achieve the desired results.
The Key to Designing a Great Smile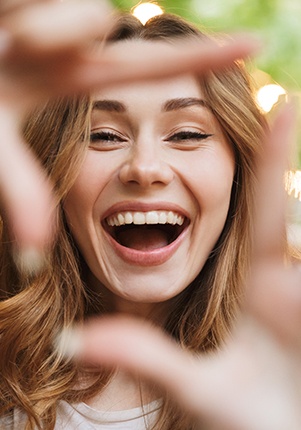 There's more to consider during full-mouth reconstruction than just appearances. We have to make sure that every restoration placed in your mouth contributes to a well-balanced, fully functional bite. Your natural and restored teeth all need to fit together in their proper positions whenever your mouth is closed in order to avoid painful TMJ disorders and other problems. Dr. Gregory is a neuromuscular dentist who focuses on the harmony between the various structures in your mouth. She will take the time to examine your teeth, muscles, and bones before moving forward with the reconstruction process, taking great care to make sure that they will all work together after the procedure.
What Procedures are Part of the Reconstruction?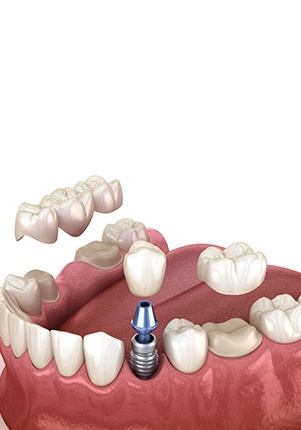 Various restorative procedures might be performed depending on the situation. Once we've addressed the health and functionality of your smile, we can use veneers, teeth whitening, metal-free restorations, Invisalign, and other cosmetic treatments to address your cosmetic concerns. Dr. Gregory has worked as a cosmetic dentist for a long time and knows firsthand all of the factors that can affect the way a smile looks. The symmetry of your overall smile, the size of your teeth, the color of your enamel – all of these seemingly small details will be carefully considered.
How Much Will Full-Mouth Reconstruction Cost?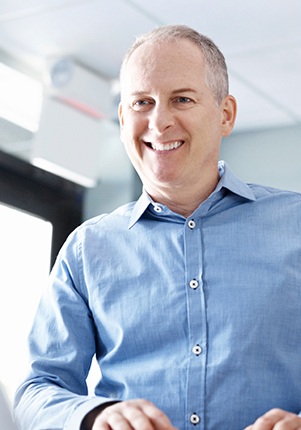 The complexity of your oral health issues and the number of procedures needed to make the necessary changes will affect the amount you end up paying for the overall process. Obviously, more extensive treatments tend to be more costly. We can go over the individual cost of each treatment with you and help you review your dental insurance benefits to see what sort of coverage you're entitled to. Low-interest financing is also available if you need to break up the cost.
Full Mouth Reconstruction FAQs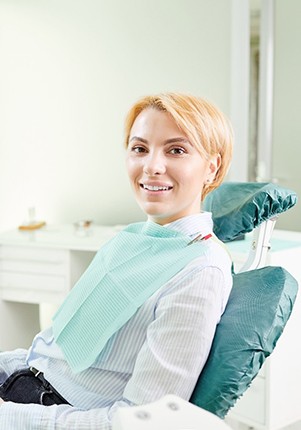 A full mouth reconstruction can take multiple visits and may require any number of procedures. You'll probably have some questions before you begin the process, and we're more than happy to answer them! Below are our responses to some of the questions that we've heard most frequently when talking to our patients about full mouth reconstructions. If you don't see what you're looking for, please ask us directly during your next appointment or by calling our office.
How Long Does a Full Mouth Reconstruction Take?
The timeline is different for everyone depending on how many teeth are being treated and what services are part of the process. In some cases, all of the procedures and be completed at the same time while others need to be handled in separate visits. The more complex your reconstruction is, the more time you can expect it to take.
If you want to have you full mouth reconstruction done for a particular event or milestone, make sure you bring it up during your initial consultation; we'll keep your goals in consideration when putting together your treatment plan, although some procedures may be more flexible than others when it comes to scheduling.
Does Getting a Full Mouth Reconstruction Hurt?
We aim to make your full mouth reconstruction experience as stress-free as possible, and that means making sure you're comfortable at every stage of treatment. A local anesthetic can be used to numb your mouth during particularly complex procedures, and we offer sedation dentistry for anxious patients who need help staying calm. (This is also useful for patients who find it difficult to sit still for long periods of time.) You can typically expect some soreness and discomfort after your procedure, but we'll provide you with a list of aftercare instructions to minimize such issues.
Can I Get a Full Mouth Reconstruction if I Smoke?
This is a question that we need to answer on a patient-to-patient basis, as it ultimately depends on the state of your mouth. In many circumstances, you can still get a full mouth reconstruction even if you do smoke. However, you will be asked to avoid tobacco products altogether in the weeks leading up to your procedure as well as afterwards. Tobacco products affect your mouth's healing capabilities, which can increase the risk of failure after certain procedures; that's why it's important to give up smoking altogether when you have a full-mouth reconstructions scheduled.
Is There Anything I Can't Eat After Full Mouth Reconstruction?
During the initial healing process, you'll want to stick to soft foods like yogurt and eggs. Once your mouth has recovered, you'll be able to eat whatever you want. The restorations used during full mouth reconstruction, such as crowns, are extremely durable; you can use them to safely chew all kinds of foods once your mouth has recovered. You still need to be careful around sweets that can wreak havoc with your natural teeth.
How Long Will My Full Mouth Reconstruction Results Last?
It's difficult to say for sure how long you will be able to maintain the results of your full mouth reconstruction since the specific treatments performed will vary from patient to patient. That being said, the care you give your new smile is one of the biggest factors in determining its longevity.
In order to keep the results of your full mouth reconstruction for as long as possible, be sure to:
Stay away from hard foods that can damage teeth.
Minimize your consumption of beverages that can potentially leave dental stains.
Give up smoking and any other habits that can have a negative impact on your grin.
Will People Be Able to Tell That I Had a Full Mouth Reconstruction?
Some full mouth reconstructions are more noticeable than others. Some patients only want to brighten their enamel a bit and have a couple of damaged teeth repaired. Others may want to make significant changes to their entire smiles. Whether you want a subtle improvement or something more dramatic, we encourage you to clarify your goals during your initial consultation.
Note that most people likely won't be able to tell that you had a full mouth reconstruction performed if they hadn't met you beforehand. We use lifelike materials and the latest advancements in dentistry to deliver highly natural-looking results. Regardless of what kinds of changes you need, we want you to be able to show off your new smile with pride.
Why is My Dentist Recommending a Full Mouth Reconstruction?
We typically recommend the full mouth reconstruction process to our patients when we have reason to believe that it will significantly change their lives for the better. The treatment can help ensure that your smile as a whole is functioning properly, and it can help you feel much more confident about your overall appearance, which can make all the difference in various aspects of your professional and personal life.
During the planning stage, feel free to ask us about the treatments we're recommending and why we believe they will be beneficial to you. The more information you have, the easier it will be to make the decision that's right for your smile.
How Do I Care for My Smile After a Full Mouth Reconstruction?
Naturally, oral hygiene will continue to be a top priority once the full mouth reconstruction process is complete. Make a habit of brushing at least two times every day; don't forget to floss and rinse with mouthwash as well.
Try not to use your teeth as tools for opening stubborn packages. It might save you a bit of time in the short term, but it could end up damaging your dental work as well as your natural teeth.
Finally, don't forget to schedule a checkup and cleaning every six months. Regular preventive care is a must for making sure that your newly rebuilt smile stays in excellent condition.
Come In • Meet Dr. Gregory • Put Together a Plan
Complimentary
Smile Makeover Consultation
Redeem Offer